We offer different solutions to create the best experience for your client's needs.
We are the extension of your business, services, and products.
Solutions for each industry:
E-Commerce
Telemarketing
Marketing
Delivery
Technology
Financial
Enterteinment
Turism
Telecommunications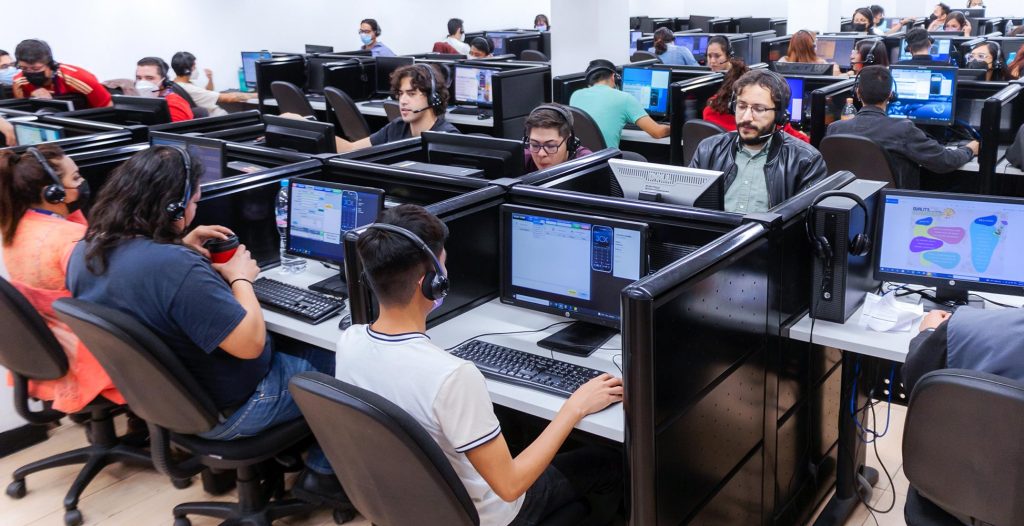 Customer Service
We are your business's allies
Commitment to achieve the established objectives. Provide more than a traditional service. Generate quality experiences with our customer service.
Appointments
Case follow-ups
Back-office
Sales & Lead Generation
Our workforce is oriented to maintain, and improve the operational efficiency at the highest level. We will become your sales representative, and focus on key indicators for the growth of:
Promotion
Sales
Post sales
Lead generation
Helpdesk
We can manage your help desk service with levels 1st, 2nd, and 3rd.
We offer customize solutions, looking to approach the problems according to your core business and set of products.
Active listening is an essential skill for each team member, guaranteeing the resolution of problems and a good customer experience.
QA (Quality)
We achieve operational excellence in your campaign.
Provide qualified staff, dedicated to monitor and quality control.
We identify areas of improvement on operation, to increase and maintain service quality standards.
SLW Records
The cultural diversity between Mexico, EE.UU., Canada, and LATAM, allow us to oversee different kins of projects where we can:
Create speech for voice analytics, through the creation of content in Spanish or English, sharing the recordings with our clients, where vocabulary and accent can play an important role.
Convert the speech into writing through our agents, listening to the calls, recordings requested by the client and passing it in writing in the reports that are required.
BPO Services
We offer our clients different BPO solutions with the Contact Center industry.
Integration with your Telephone Carrier.
CRM.
Call recording.
IVR.
Predictive Dialer.
Omnichannel media.
Visit our facilities
Talk to a consultant who will help you understand and give you all the solutions.